Connect with your donors like never before with powerful stories and innovative design — all based on solid evidence and best practices around what works to motivate donors.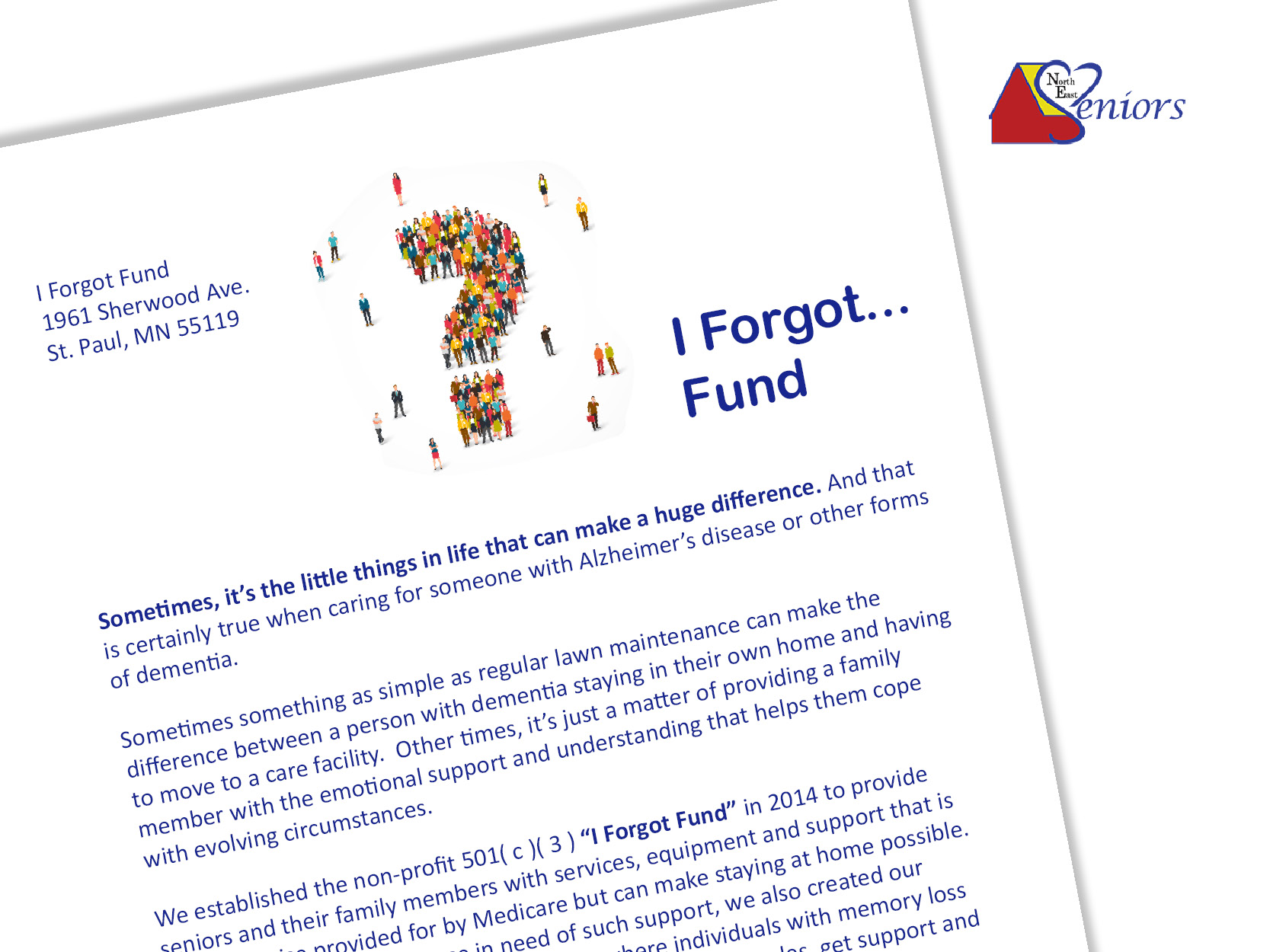 North East Seniors "I Forgot" Fund Appeal Letter
Strategy, copy, and design
I worked with the North East Seniors for Better Living to create an appeal letter that took into account their unique donor base and needs. The final letter was easily readable, and was something they could print easily and inexpensively on their own, as well as revise for future use.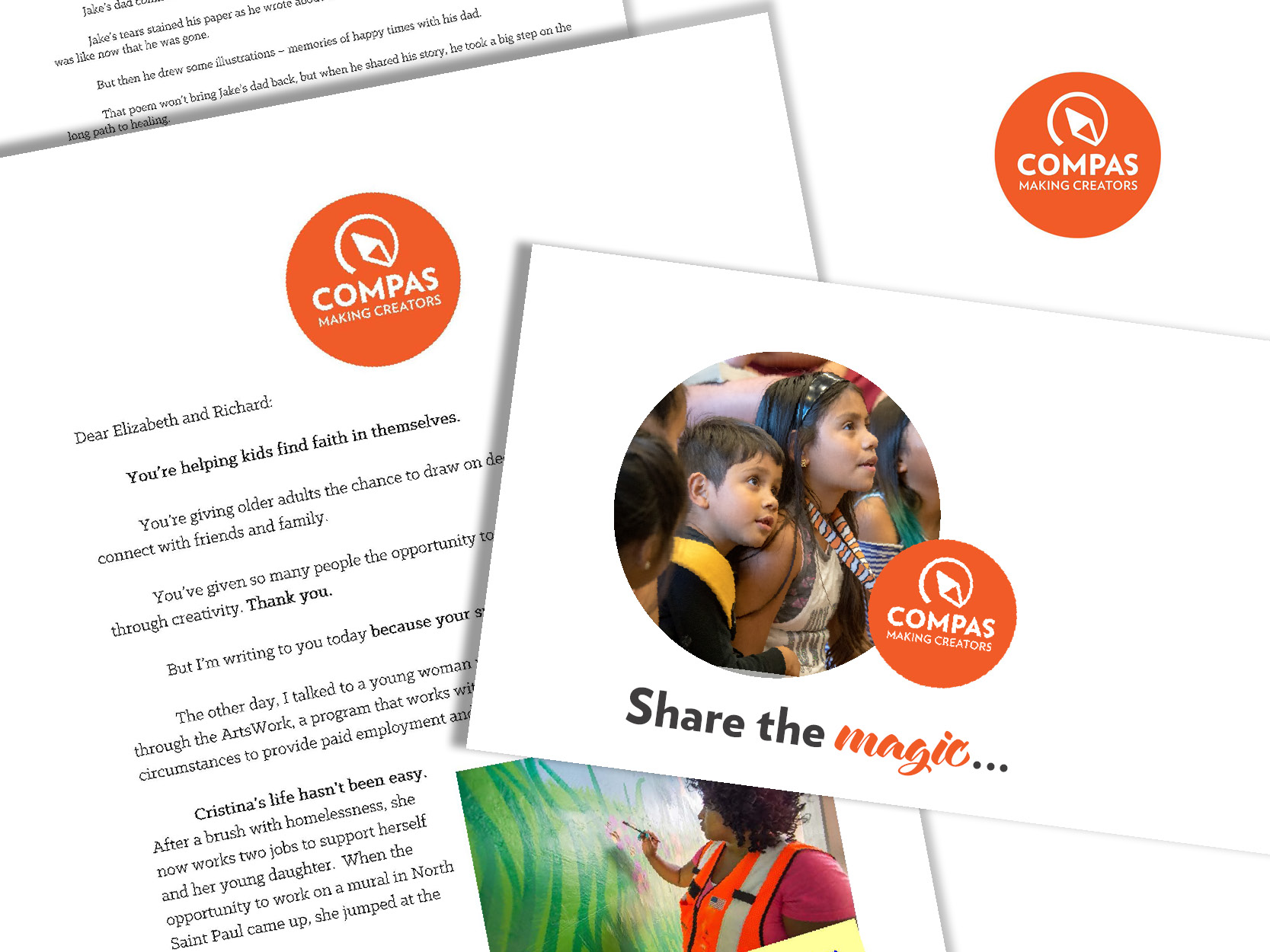 Strategy, copy, and design
At COMPAS I work to create eye-catching appeals that will engage and motivate donors from the moment they see the envelope in their mailbox. I've created dozens of appeals, increasing giving to annual appeals by more than 40% during my tenure.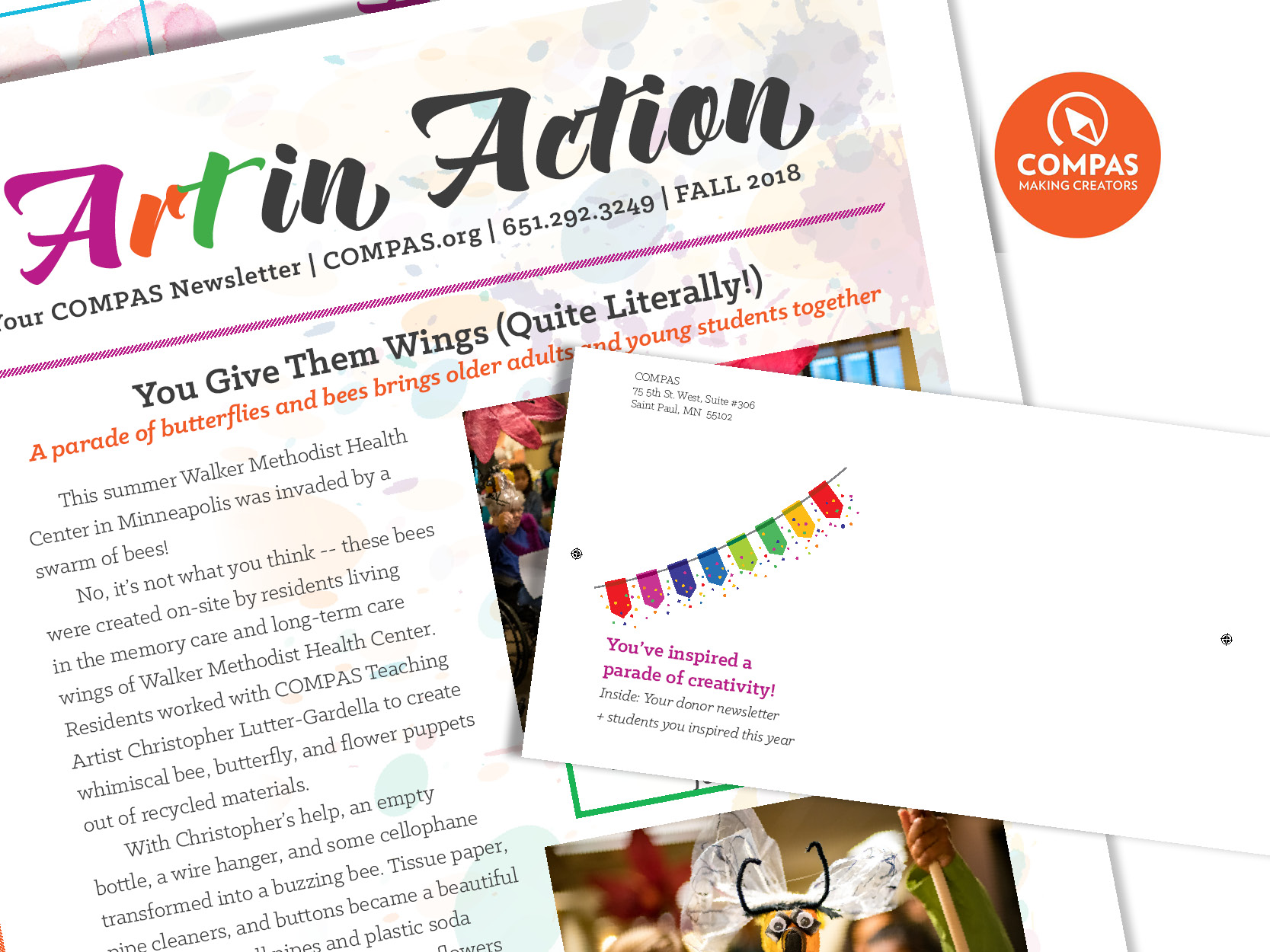 Strategy, copy, and design
Did you know that a well-executed donor newsletter can raise as much (even more) than an appeal letter?
I create the strategy, copy, and design for donor newsletters that inform and delight your donors — and encourage them to give.