Expert guidance to help you identify your unique case for support, and create the development strategy you need to move your organization forward.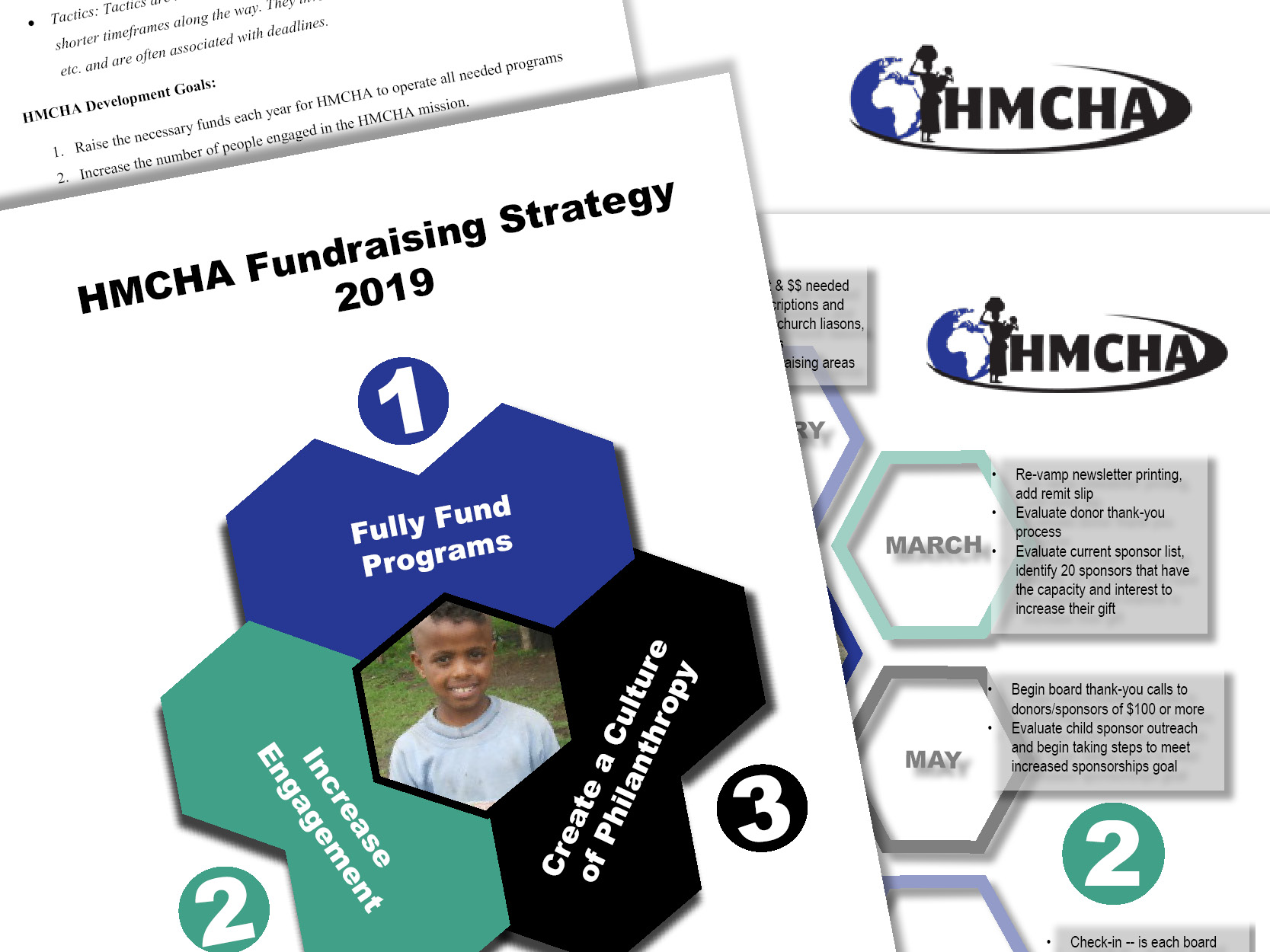 Fundraising strategy + visual tools to guide board engagement.
HMCHA is an all-volunteer organization serving children and families living in the Yerer region of Ethiopia. They respond to community requests for bridges, buildings, wells, and other infrastructure projects that will improve the lives of people living in this rural region.
The HMCHA Board needed a traditional development plan, but they also wanted visual tools that would help guide board members and provide accountability and reminders throughout the year.
I worked collaboratively with the board of directors, meeting and discussing their unique needs to create an effective development plan that took into account their working styles and board culture.
For the visual tool, I was inspired by the board's expertise in engineering and architecture to provide a visual "blueprint" of their plan. The blueprint, alongside the text of their development plan, provides context and energy to guide their fundraising through the year.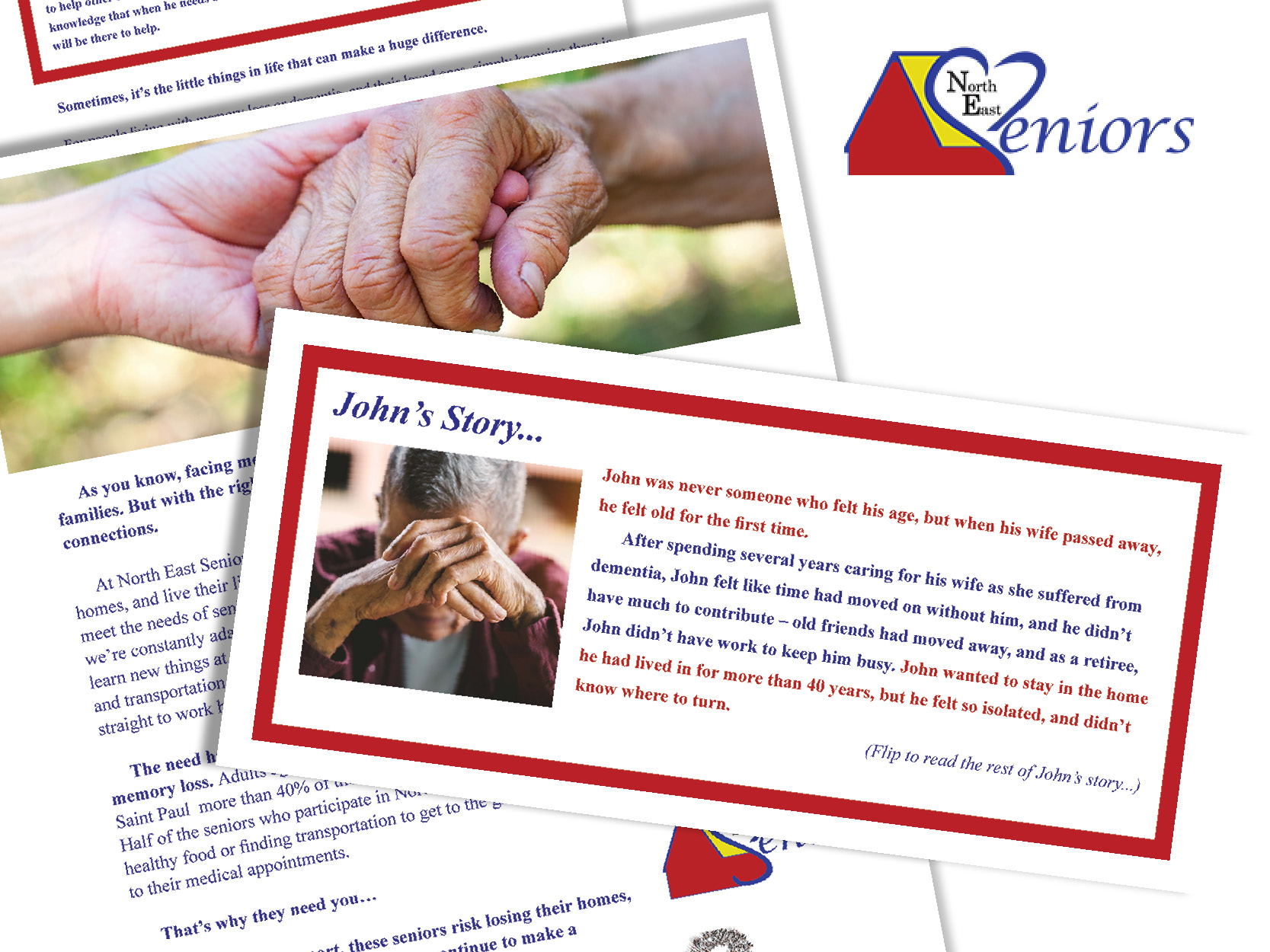 North East Seniors for Better Living
Strategy, copy, and design for a Case for Support, plus tools to share the Case with donors.
North East Seniors for Better Living works with seniors living in North East Saint Paul, providing support for seniors experiencing memory loss and their families, and helping them in stay in their own homes for as long as possible.
North East Seniors approached me to help create copy for a Case for Support that they could use to share their mission in appeals, brochures, grant proposals and more. We worked together to identify key themes for the Case, and interview some of the seniors who had experienced the power of their program.
We identified ways the Case could be put to work right away, and I created a printable handout and story card they could share with donors. The Case was also put to use in an appeal letter.